SMOCKED AUCTIONS FEATURED ON CNN MONEY: FACEBOOK LAUNCHED MY STARTUP
We were excited to be featured on CNN Money today! Here's a repost of their article 'Facebook Launched My Startup':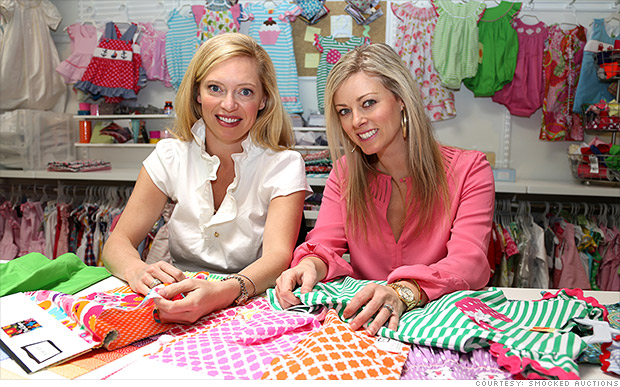 When best friends Amy Laws and Nicole Brewer launched their children's clothing line Smocked Auctions in December 2010, they were on a tight budget.
They invested $10,000 of their own money to manufacture and sell classic Southern-style smocked and monogrammed clothing for kids. With no extra money for marketing and advertising, the partners turned to Facebook and Instagram to get the word out.
"That first year, it was just the two of us doing everything -- invoicing, packing, shipping," said Laws. They set up a Facebook page and quickly collected 20,000 followers.
"We posted regular comments about our lives as moms with young children and the challenges of launching a business. That really connected with other moms," she said.
On Instagram, the ladies post a mix of lifestyle and product pictures. "It could be of cupcakes that we just baked or photos showing previews of a new collection," said Laws. "We try not to overwhelm our audience, though."
Their page today has over 480,000 likes. The business itself is debt-free, profitable, has 10 full-time employees and is on tap to generate $5 million in annual sales. Facebook still generates 65% to 70% of sales.
"We think of ourselves as a true social-media-based company," said Brewer. "The viral, organic nature of it suits us well."
---